Do you know what God's masterpiece is?
Think really long and hard about it. Do you have any idea in this entire world (filled with spectacular mountain views, glorious rivers, amazing wonders) what God's masterpiece is?....
Ephesians 2:10
For *we* are God's masterpiece. He has created us anew in Christ Jesus, so we can do the good things He planned for us long ago.
Yeap...
We...
Us.
Humans...
Are God's Masterpiece!
When I think of Masterpiece I think of a great painting (well, actually I think of the cartoon Olivia because that's where my middle daughter got the word from and calls all of her painting 'masterpieces'... but I digress...).
If I were to think of God's masterpiece I would (in my human mind) think of a beautiful mountain..
Or a wide ocean.
I would have never have imagined that God's Masterpiece was this....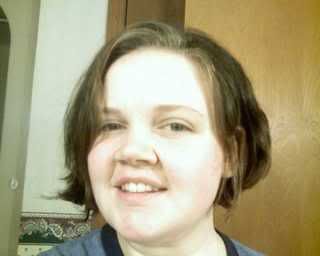 (Ok, that was me about 3 years ago when my hair was shorter... and there wasn't as much of me ;) )
Yeap... THAT is God's Masterpiece.
And you are too!
Insert your picture here.
God sure didn't make any mistakes and you are exactly the person He wanted you to be (How's that for encouragement? :) )
God created us new when we invite Jesus in our heart so we can do all of the good things God has planned for us.
Oh yes, God has plans for us (eek :) ). But they have to be Good plans since they come from God :)
Masterpiece, you are awesome :) You rock! You are terrific! You are YOU for a very important reason.
Because God made you that way.
Now.... Go and do what God has planned for you :)
God Bless you :)
Kelly